NEUROFEEDBACK
IN Mont Belvieu
What if you could eliminate or reduce chronic neurological conditions just by watching a movie or listening to music? That may sound too good to be true, But this amazing technology works by re-aligning brainwaves while you are engaged in a movie or music. Decades of research have shown that properly aligned brainwaves can positively affect the way our body functions.
Comprehensive Consultation & Exam
How Does It Work?

Neurofeedback corrects irregular brainwaves and modifies timing patterns in the brain.

COMMON CAUSES

So when the brain isn't working properly, it can affect us in many negative ways.

SOLUTION

Neurofeedback is non-invasive, uses no drugs, and does not involve any radiation.
Neurofeedback has 3 main goals: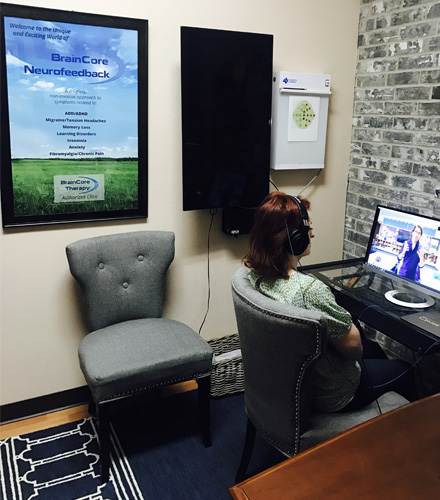 Identify irregular brainwaves (Alpha, Beta, Delta, and Theta)

Guide those brainwaves back into regular patterns

Teach the brain to maintain regular patterns permanently
Neurofeedback works primarily by monitoring brainwaves on the surface of your head. To start, small electrodes are placed on your scalp. These electrodes have a paste on them which makes it easier to pick up brainwave patterns. For the next 30 minutes, you get to watch a movie of your choice, listen to your music, or listen to an audiobook. That is all that is required of you. It is non-invasive, uses no drugs, and does not involve any radiation.
During a normal session, the computer is monitoring your brainwaves, looking for any that are out of the normal range. When it finds one, the system triggers a response that changes the movie or music. This change is not annoying, but it is subtle enough to get your attention and make you focus more. Refocusing corrects the irregular brainwaves, which then move into the normal range. At that time the movie or music will resume normally. This process is called Operant Conditioning. Over the course of multiple sessions, the brain eventually learns to make healthy patterns on its own. At that time, no further neurofeedback sessions are needed.
WE OFFER A NEW SOLUTION WITH NEUROFEEDBACK
We have developed a unique clinical treatment that combines a drug-free, non-surgical approach with the most advanced NEUROFEEDBACK TECHNOLOGY available. Many patients are seeing great results, even those who have "tried everything" before.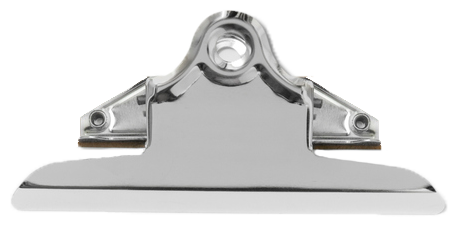 THERE MAY BE HOPE FOR YOU
Our treatment works for a wide variety of conditions. If you are suffering from neurological conditions, there may be hope! Schedule your Complimentary Consultation today.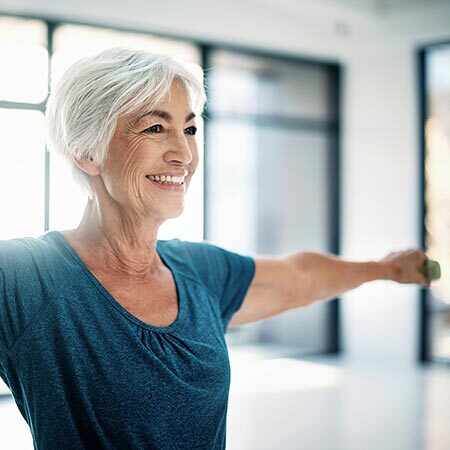 DO YOU HAVE NEUROLOGICAL CONDITIONS?

The brain plays an active role is nearly every function of your body. From logic and critical thinking to imagination and talent; from digestion and sleep quality to heart rate and recovery, the brain is there, making sure everything runs smoothly.

HAVE YOU TRIED EVERYTHING?

Do you feel like you have tried everything possible, but haven't felt any results? Neurofeedback care can help.

HOW IS NEUROFEEDBACK UNIQUE?

Neurofeedback does not directly target conditions and symptoms: it corrects irregular brainwaves and modifies timing patterns in the brain. 

Neurofeedback teaches the brain to regulate its brainwaves properly, which can result in better overall health.
IT'S TIME TO GET THE RESULTS YOU DESERVE!
Neurofeedback sessions involve relaxing for 30 minutes while you watch a movie or listen to the music of your choice. electrodes are attached to your scalp that monitors your brainwaves during the session. When irregular patterns are detected, a response is triggered by the software that pauses or dims the video or music. Your brain senses the change and subconsciously modifies itself back into a normal pattern. With repetition of this process, eventually, your brain learns to stay within healthy ranges on its own without neurofeedback.
Each session is 30 minutes.
The number of sessions needed will depend on the individual. Much like going to the gym, every person requires a different length of time to improve. 20 – 40 sessions are normal for many conditions to improve.
Again, results will vary from person to person. Some feel different within a couple of sessions, while tougher conditions will take many sessions to see any noticeable results. It's important to not get impatient and listen to the practitioner. They should be able to show you the graph results of each session, which will provide a visual reference for improvement.
Long-term follow-ups have been done on many patients over the years. Dr. Joel Lubar at the University of Tennessee has followed ADD clients who've sustained their improvements from neurofeedback for 10-20 years. Published research on epilepsy 12 months after brain training shows the effects on epilepsy usually holds. Owners of the Clear Mind System have commonly reported no relapses from patients after 10 years.
Neurofeedback has been around for decades. To date, there are thousands of studies, with more being published every day. This site has a comprehensive list of studies on neurofeedback for many conditions. You can view them below.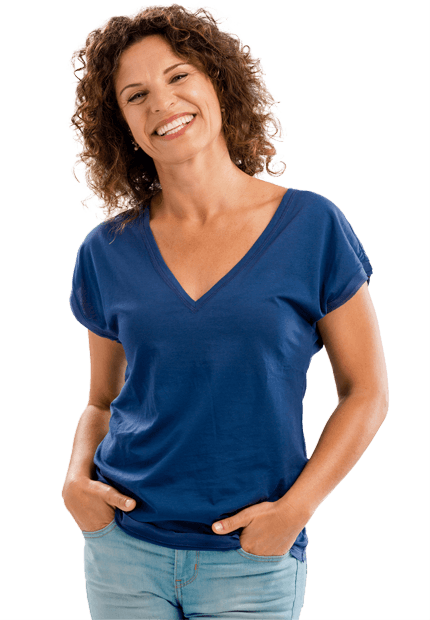 AFTER TREATMENT, MANY PATIENTS EXPERIENCE:
Improve your overall health and regain your vitality for life.
The result is an improvement in brain regulation, which can impact a variety of symptoms.
Medication and surgery don't have to be the answer.
Stop wasting time with plans that don't work and get your life back!